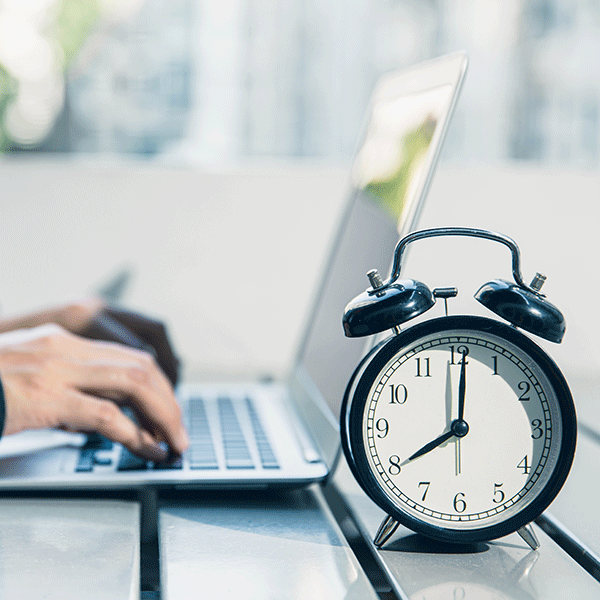 Objective
Feeling caught between a clock and a hard place?   The "time management" challenges of the 21st Century workplace are very different than industrial age – old solutions don't work anymore!  In this leading-edge Time Management Workshop, you will gain a new mind-set, skill set and tool-set that will optimize your personal productivity learning how to produce greater results in less time.
Who Should Attend
Anyone who don't think they have enough time to attend this workshop
Benefits of Attending
Participants will gain valuable insights into themselves and their behaviors. Enhanced self understanding allows participants to leverage their strengths and minimize the impact of their counter-productive behaviors
Participants learn how to gain and keep control of competing priorities, concurrent projects and critical deadlines resulting in greater peace of mind
The focus on practicality means people learn strategies and techniques on how to get more done in less time that they can apply the next day and will last a lifetime … The ROI from this workshop has been proven to be exceptional and immediate
Participants will leave energized and committed to implement valuable lessons they have learned
What Participants Will Learn:
The 4 essential productivity practices essential to achieving optimum levels of personal productivity
How to create "To-Do Lists" that really work! …The secret to overcoming "To-Do List frustration"
How to successfully set and manage multiple and constantly shifting priorities
How to implement workload reduction strategies by re-engineering your job and creating "Not To-Do Lists"
14 tips that allow you to schedule your time for optimum productivity and flexibility
What "wasted time" really is … What it really costs you, and how to minimize it
How to "stay on track" and prevent people from taking control of your day
Proven techniques for minimizing interruptions and how to control their duration
The truth about "multi-tasking" … When is it OK and when does it become counter-productive
How to unleash your creativity when planning tasks and projects
The 4 core components required to create an airtight system ensuring nothing falls through the cracks
Tips, tactics and techniques to help tame the email monster
Note: Courses are offered in person or as webinars. Each should have a call to action to Contact us to book your course which links to the contact page.